Skip Navigation
Website Accessibility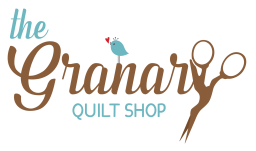 Scrap Crazy Bear Paw Quilt - CLPTFA001 - Uses 8" CGRMT4
This stunning quilt is actually made with just 16 blocks made with the Creative Grids Scrap Crazy Template Set for 8-inch finished blocks. Add half-square triangles and sashings to turn those blocks into four large Bear Paw blocks that are stunning!

The top and bottom borders are made with one of the templates in the set, pure genius!

Pattern calls for a 10" layer cake as the primary fabrics. It works well with a 12 fat quarter set.
Make it a Christmas quilt with a Holiday Flourish or Festive Medley FQ set.
Suggestions for the 2 1/ 2 yards needed for the background: Bee Cross Stitch Cayenne Gold Blossom on white Santa Claus Blossom Tiny Trees on white

60in x 71in.
The Creative Grids CGRMT4 is required. The Creative Grids CGRBH1 is recommended.
Project time: 6+ Hours.
Fabric Type: Square Friendly.
Project Type: Quilt.