Skip Navigation
Website Accessibility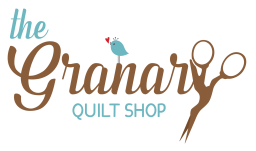 Pillowcase Kit - Packages on Blue Burrito Style
Pillowcase Kit - Tube/Burrito-style - Packages on Blue

Makes one pillowcase approximately 33" wide x 22" tall.
Cuts are the correct size to make the tube/burrito-style pillowcase with finished edges inside and out.

Each Pillowcase Kit makes one pillowcase and includes:
- 3/4 yd fabric for main body of pillowcase
- 1/8 yd fabric for accent strip
- 1/3 yd fabric for cuff

Includes Roll and Sew Easy Pillowcase pattern.