Skip Navigation
Website Accessibility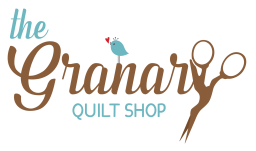 Machingers Quilting Gloves XLg
To approximate size, measure from the base of your palm (where your hand meets your wrist) to the tip of your middle finger.
XS is < 6.25"
S/M is 6.25" to 7"
M/L is 7" to 7.75"
XL is > 7.75"

Made of nylon knit. True support glove, comfortable enough to wear for hours. And because they're nylon, threads don't stick.

Seamless design gives freedom to use fingertips or full hand surface for quilting.

Fully coated fingertips for excellent grip with less resistance and drag on fabric. No coating on palm allows skin to breathe in cool comfort.
Specifically designed for machine quilters.
Lightweight and form-fitting.
Machingers may contain some latex in the elastic in the cuff. We don't recommend use by people with extreme latex allergies, and advise caution for use by people with latex sensitivity.