Skip Navigation
Website Accessibility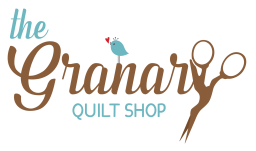 King Tut Thread #40/3-500yds
King Tut Thread #40/3-500yds

For online purchases, please place the number of spools you want in your cart. Then send an email to: info@thegranaryquilts.com with the numbers of the colors you want.

Note that we only have spools for sale of the colors from the 2 King Tut color cards shown (numbers under 1000). You can also click here to see the thread colors.


In King Tut 40wt 500yd = 12101
40 wt. 3-ply Egyptian-grown extra-long staple cotton thread. Designed for quilting. King Tut is one of nature's finest threads. It is certified Egyptian-grown, extra-long staple cotton and designed for quilting on both home machines and longarm machines. With the finest spinning, twisting, dyeing, and finishing techniques, King Tut has extremely low lint. You and your machine will thoroughly enjoy the quilting experienc

Recommended Needle Size: 90/14
Made of: Cotton
Recommended Use: Quilting
Thread Weight: 40wt, 3 ply
Length: 500yds