Skip Navigation
Website Accessibility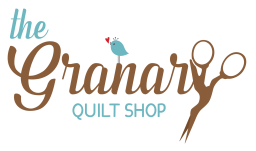 Benchmark Quilt Kit - 68" x 86" Featuring Christmas Squad by Mia Charro
Benchmark Quilt Kit - 68" x 86" Featuring Christmas Squad by Mia Char

Make this generous-sized throw for Christmas featuring Christmas Squad by Mia Charro - woodland animals in sweaters with her signature flower hats for Christmas. They just make you smile!

Kit Includes:
- Benchmark Quilt Pattern by Bear Hug Quiltworks
- Fabric for the quilt top and binding from the Christmas Squad by Mia Charro for FreeSpirit Fabrics

Backing NOT INCLUDED. You will need 5-1/3 yds 42" wide fabric or 2-1/4 yds 108" wide fabric for the backing.