Skip Navigation
Website Accessibility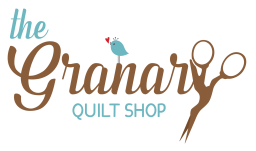 Flipping Out by By Annie
Sturdy cases in two sizes store and carry pens and pencils, sewing tools, knitting needles, and more.

Soft and Stable provides great body and stability and ensures that the cases stand up and hold their shape.

When open, the cases convert into desktop stands by folding down their tops, allowing easier access and visibility of contents without sacrificing stability.

Mesh pockets on the inside help organize supplies.

Each case zips shut for safe and secure storage.

The outside of either case may be embellished with an optional ribbon border.

The pattern includes complete step-by-step instructions for cases in two sizes.
Small: 8½""H x 3½""W x 3½""D when closed, 4½""H x 3½""W x 3½""D when folded down
Large: 14½""H x 5½""W x 5½""D when closed, 8""H x 5½""W x 5½""D when folded down (better for new beginners)

Add-on Video notice: There is an Add-on Video™ available for this pattern. The Add-on Video™ is specially designed to support specific parts of the pattern and help you learn our best techniques. It doesn't replace the pattern -- it will enhance their sewing experience. The pattern includes a coupon for the value of the Add-on Video™. This is a $5.00 value. You can then use the coupon to get the video for free on the By Annie website.