Skip Navigation
Website Accessibility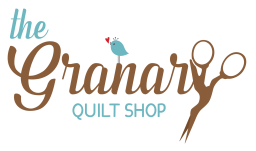 Emerald City Quilt Pattern - 52" x 72" uses CGRMT6
Using just two of the templates from the Creative Grids Scrap Crazy Template Set for 6-inch blocks create the blocks in this quilt. The backgrounds of the diamond blocks are all cut from 10-inch squares. The high contrast between the diamond fabric and these backgrounds brings this quilt to life!

57in x 72in.
The Creative Grids CGRMT6 is required.
Project Time: 6+ Hours
Fabric Type: Square Friendly.
Project Type: Quilt.