Skip Navigation
Website Accessibility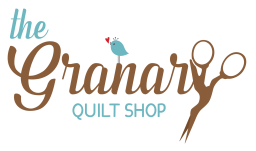 Double Zip Gear Bags 2.0 by By Annie
Double Zip Gear Bags 2.0 by By Annie

Perfect for toiletries, electronic gear, shoes, and more, these functional bags in three sizes will keep you well-groomed and organized. The double-zippered top opens easily for full access to the roomy interior. Two exterior zippered pockets and two interior slip pockets keep things neat and organized. A sturdy handle on one end makes carrying easy.

The pattern includes instructions for bags in three sizes:
SMALL: 4""H x 8½""W x 5½""D
MEDIUM: 5""H x 10½""W x 7""D
LARGE: 6½""H x 13½""W x 9""D

NOTE TO CUSTOMERS:
Double Zip Gear Bag 2.0 is an update of our popular Double Zip Gear Bag pattern which was released in 2016. Just like a new edition of a textbook, this new version of the pattern features improved design and layout, easier-to-follow steps and diagrams, and our newest and best techniques. Best of all, the new version of the pattern includes instructions for bags in three sizes. The medium is similar to the original pattern, with some minor changes to dimensions and markings. The small bag is about 25% smaller than the original. It's perfect for makeup, toiletries, or sewing supplies. The large bag is about 25% larger, so would be ideal for shoes, clothes, and more.

We have also filmed an Add-On Video for the project to help you make the bag. This pattern includes a coupon for the value of the Add-on Video. This is a $5.00 value. You can then use the coupon to get the video for free on our website.