Skip Navigation
Website Accessibility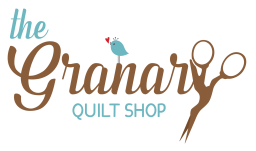 Crazy Love Runner 18" x 53" - Uses CGRKA6 Ruler
By Alexander, Karla

Don't you love the name? The four letters are all pieced individually after the angles are cut with the Creative Grids Spiderweb Ruler. The width of each letter doesn't matter. The sashing strips can be adjusted by trimming them after the letters are pieced so they are all the same height.

What a great shower or wedding gift. At 18 x 53 inches it would make a statement hanging above a bed!

18in x 53in.
Creative Grids CGRKA6 is required. CGR318 is recommended.
Project Time: 2-6 Hour.
Fabric Type: Yardage.
Friendly. Project Type: Home.

Cut Loose Press patterns are available in quantities of 6 or greater, so they are perfect for kits or hosting any size class! Printed on demand, we can handle your class of 7, 22, or 159. Get exactly what you need!