Skip Navigation
Website Accessibility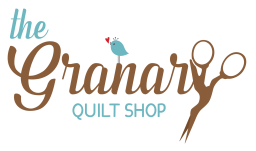 Crazy Christmas Trees Runner - 16" x 43" CLPKAL009 - Uses CGRKA6 Ruler
Crazy Christmas Trees Runner - 16" x 43"

16in x 43in.

Uses Creative Grids CGRKA6 Spider Web Ruler; click here for the ruler.

This Crazy Christmas Tree is our most popular pattern. The cover shows it in more traditional holiday fabrics but it is spectacular in Fall colors as well.

16in x 43in.
Creative Grids CGRKA6 is required, CGR16 is recommended.
Project Time: 2-6 Hours.
Fabric Type: Square Friendly.
Project Type: Home.