Skip Navigation
Website Accessibility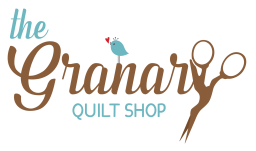 1/2" Double Fold Binding Tool/Bias Tape Maker - Assorted Colors - Purple Hobbies
1/2" Double Fold Binding Tool / Bias Tape Maker - Assorted Colors - Purple Hobbies
Create 1/2" double folded strips from 2" strips all in one step!
You can use the tool to fold in both sides like many other binding tools.
Or, flip it on its side and you have instant double folded fabric. Trust me, when you're making miles of fabric ties, this is a tremendous time saver!


You can also skip the ironing all together and go straight to your sewing machine!

Load the fabric into the tool, then place the end under your presser foot and lower the presser foot and the needle (use the needle down function to hold the strip in place).

Pull the tool back a few inches and begin to sew 1/16-1/8" from the folded edges. Stitch until the tool is close to the presser foot, then stop, pull the tool back a few inches and stitch. Repeat until you reach the end of the strip.
Assorted colors - no color choice available at this time.
Click here to watch a video of how it works.