Skip Navigation
Website Accessibility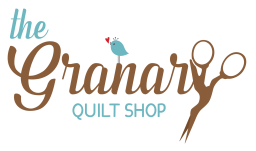 Stella>>TWO LED Task Lamp/Light - White, Black, or Pink (Dropshipped)
Stella>>TWO LED Task Lamp/Light - White, Black, or Pink (Dropshipped)
Premium - 11W
Price includes free shipping directly from manufacturer to mainland US.
==> At checkout, choose curbside pickup so you are not charged for shipping, BUT this item will ship directly to your address on file.

The Stella>>TWO LED Task lamp was intelligently designed with the user in mind, the Stella>>TWO is for the individual who needs more overall light output, greater control over intensity, and enhanced tactile feel. The Stella>>TWO is the ideal product for individuals who utilize adaptive technologies for low vision, reading, crafting, and creating. The weighted base keeps the lamp steady white the flex arm allow the light to be rotated in nearly every direciton. The tactive-raised touch pad is located on the base and allows the user to dim the light by ten (10) different brightness settings, while still offering our Tri-Spectrum technology. The Stella>>TWO utilizes new state-of-the-art Phillips Lumiled high perfomance LEDs, offering over 50,000 hours of life along with minimal heat output and no bulb replacement!

Lead with The Power of Touch. Based on consumer feedback and extensive testing from low vision users, we re-designed the touch pad to include raised tactile control buttons. This enables the user to maintain maximum control in low light/low vision environments.

Stella»TWO offers enhanced control with 10-Step Dimming capability, both raising and lowering the previous brightness levels offered by the Original Stella Task Lamp. Now you can fine tune the light for even more control and for exactly how you need it.

Stella»TWO is 25% brighter than the Original Stella Task Lamp.


The Stella»TWO utilizes the brightest LEDs in the marketplace: Philips Lumiled High Output LEDs. Tri-Spectrum Technology gives the user maximum control over color spectrum and intensity. The user can change between Warm White (2800K), Pure White (4500K), and Cool White (5500K) depending on the desired light for the given activity.

As with ALL Stella Lighting products, a segmented steel flexible arm gives the user complete control in positioning the light. The head of the lamp can be twisted and rotated with the promise that the light will hold its position and get you light exactly where you need it.

LEDs produce very little heat and no UV rays so the light is comfortable and safe for you and your eyes. Stella utilizes state-of-the-art LED technology in all products. Designed to be extremely durable and long lasting, while offering maximum control for color spectrum and intensity.

Stella Lighting has a 100% customer guarantee. If you are not completely satisfied, we will refund your money!