Skip Navigation
Website Accessibility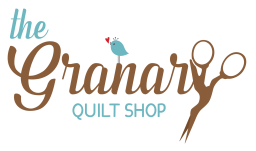 Domestic Divas Embroidery Booklet - Dogs Cats Couches and More by Mara Penny
Domestic Divas - Dogs, Cats, Couches & More by Mara Penny
Perfect for Embroidery, Painting, Wearable Art & General Crafts


Easy to use, just transfer and get crafting!
A pocket-sized book of iron-on transfers with 50 whimsical illustrations of pets lounging on furniture from well-known designer Mara Penny. Iron-on transfer book makes transferring designs a breeze. Pick from an adorable assortment of dogs, cats, couches and more- just iron-on!
Choose your technique! Use for cross stitch, fabric paint, embroidery, needlepoint, and any other craft you desire
Endless project possibilities such as decorative clothes, pillows, towels, quilts, and more
Transfer each image several times
#20461
Stash Books
4" x 6"
64 pages, iron-on printed 1 side 32 pages printed
ISBN: 9781644030547
UPC: 734817-204619

To read more about this book, click here.