Skip Navigation
Website Accessibility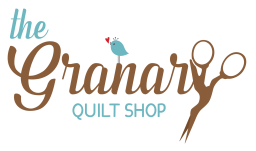 Penelope Pig Pincushion Kit - Purple
Penelope Pig Pincushion Kit - PurpleÂ

Everything you need to complete this adorable pincushion included (see kit photo). Kit comes in a cute organza bag with needle threader attached.
Perfect gift for a friend or for yourself!

Kit includes:

- Penelope Pig Pincushion pattern with full-size templates.
-Â 8" x 13" square of wool felt in the color shown in the kit photo.
- 2" x 6" piece of white wool felt for wings.
- 3"Â x 7" piece of muslin for inner bladder
- 1 ball Valdani perle cotton floss (do not separate strands)
- 8-1/2" x 11" piece of freezer paper for making templates
- 1 package scent-free walnut shells
- 10" x 10" piece of wool batting for stuffing*
- Embroidery needle
- Buttons for nose and glass beads for eye pupils
- Butterfly needle threader (various colors)
- Organza bag (various colors)

Hand or machine sew the bladder using regular thread and small stitches. The bladder is stuffed with the walnut shells and placed inside the pincushion.

You will need a pencil to trace the templates, iron to attach the templates the fabric/wool, and a pair of good scissors to cut out the fabric/wool.
We recommend Medium Perfect Scissors by Karen Kay Buckley.