Skip Navigation
Website Accessibility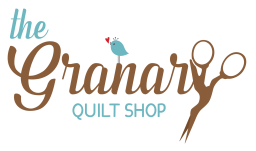 San Jose Museum of Quilts & Textiles

The Museum and Museum Store are a great local resource. Visit
www.sjquiltmuseum.org
for up to date information on visiting.
As of Jan. 1 , 2023: Open Friday - Sunday 11am - 5pm. Open First Fridays 6-9pm. Closed Mon- Thurs.
Call 408-971-0323 for more information.
www.sjquiltmuseum.org
The Granary Getaway!
Wanna getaway? You won't need to go far...just to
The Granary
! Take a well deserved mini vacation at
The Granary
and join Audrey and the talented staff for an open sewing quilt camp right here in the store. We will be your hostesses. Bring your sewing machine, projects and your quilting supplies and be prepared to sew--think how great you'll feel when you leave camp with completed projects! Little surprises throughout the getaway will keep things lively. In our "classic" Friday- Sunday format, we'll provide pizza for Dinner on Friday, lunch on Saturday and bagels on Sunday morning.
Sign up quick as space is limited.
Cost: $190 for 3 day retreat
Friday: Noon-8pm
Saturday: 10am-6pm
Sunday: 10am-5pm
Two day and one day Mini Getaways are also on the calendar!